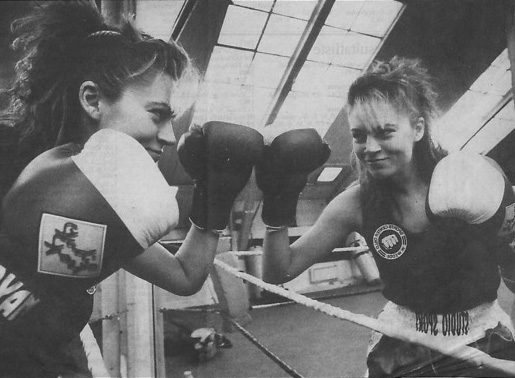 Mirror, mirror on the wall.....
Photo Galleries:
Fight Action
Newspapers
Magazines
Modeling and Portraits
Favorites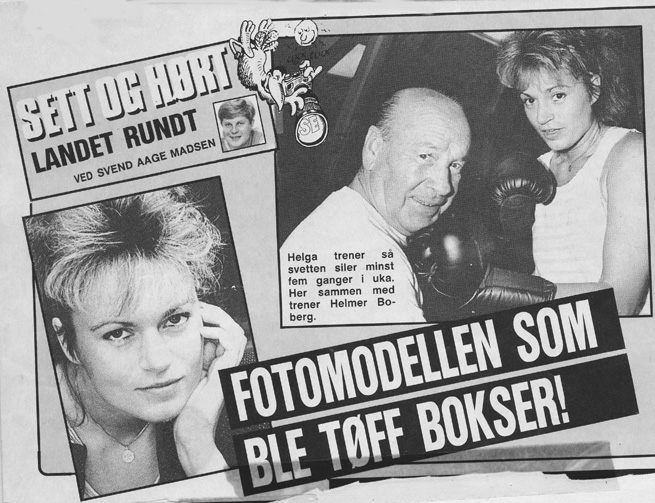 Magazine Articles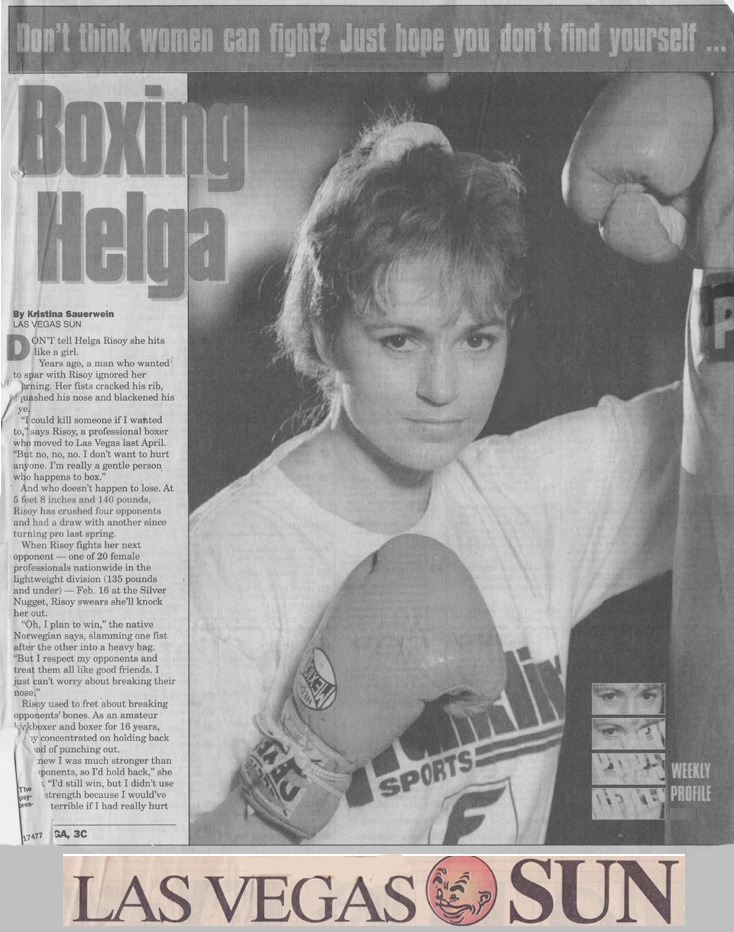 News and Media Articles
Worley, Idaho was Helga's favorite place to fight. She fought the first fight in the North West, and won the first title fight held there. She faced Norma Mosley, and knocked her out in the second round with a fury of body punches.
Photo Galleries:
Fight Action

Newspapers
Magazines
Modeling and Portraits
Favorites